CoolSculpting
Most of us have some excess fatty tissue that just won't go away, despite our best efforts at diet and exercise. Liposuction has been and continues to be a very effective way to remove these trouble areas. But many of us would prefer to avoid the bruising, swelling, and downtime that is often associated with liposuction surgery.
Why choose the MedSpa at Wake Plastic Surgery?
Wake Plastic Surgery has been using CoolSculpting since 2015, but has already established CoolSculpting as the most popular non-surgical body contouring therapy in our practice. The private CoolSculpting treatment room in our state of the art MedSpa allows you to have a private, luxurious, and comfortable experience with concierge service.
Our CoolSculpting Results
What kind of results can be expected?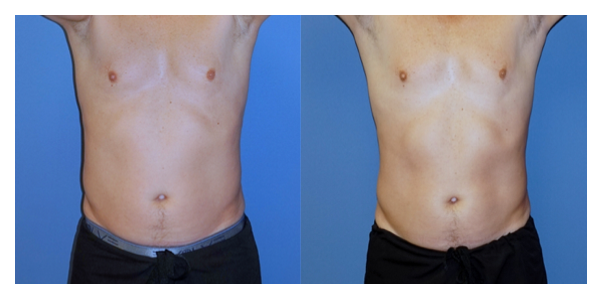 Lower abdomen 3 months after a single treatment. This is a noticeable result that would be even more dramatic with a second treatment.
Removal of abdominal fat in men
More and more men are wanting to have cosmetic body contouring procedures. CoolSculpting is an attractive option because there is almost no down time or limitations in activity immediately after the procedure.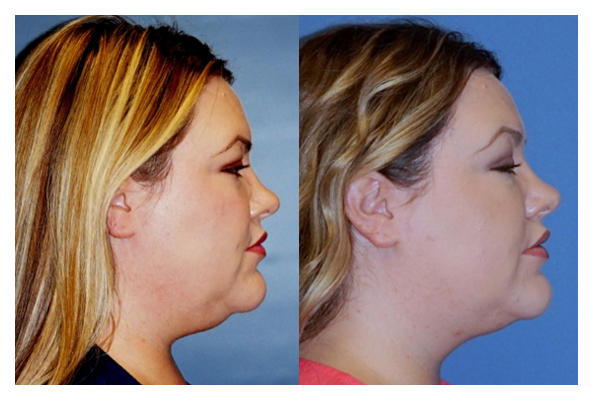 6 weeks after a single treatment
Removal of neck (submental) fat
The new cool mini applicator was designed specifically to treat stubborn neck fat. The treatment is ideal for patients with healthy neck skin and moderate excess fatty tissue.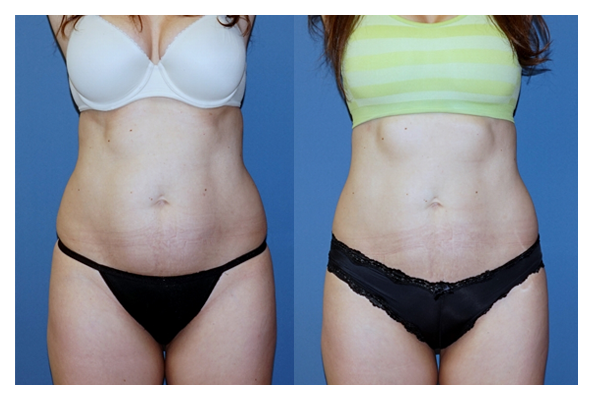 2 months after her second treatment on the lower abdomen and flanks
Removal of abdominal fat in women
Most women would like to remove some excess fatty tissue from the abdomen, but are not excited about the idea of liposuction surgery. CoolSculpting is another solution for mild excess stubborn tissue.
What is CoolSculpting?
CoolSculpting offers another option for removing unwanted fat without some of the side effects associated with liposuction. It uses something called cryotherapy to literally freeze targeted fat cells. Fat cells are more sensitive than skin tissue cells to freezing temperatures and because of this, CoolSculpting can preferentially crystallize and destroy fat cells without causing damage to the overlying skin. The fat cells end up dying and then the body is able to eliminate them by natural processes.

CoolSculpting is FDA cleared for the removal of fat by freezing and is effective in treating problem areas such as the:
Abdomen
Flanks and lower back (love handles)
Bra fat
Inner and Outer Thighs
Neck
Upper Arms
Is CoolSculpting Right For Me?
The best candidates for the procedure are patients that have trouble areas that are resistant to diet and exercise. Patients with the best results are those that are already very close to their target weight because CoolSculpting is not an effective tool for weight loss.
What Should I Expect During The Procedure?
CoolSculpting treatments can be done in as little as 35 minutes. Patients are comfortably positioned in a chair or bed with an applicator placed on the area to be treated. When the treatment starts, there are several minutes of discomfort as the tissue reaches the optimal freezing temperature. But, once the goal temperature is achieved, the remainder of the treatment is very tolerable as patients are either watching TV, listening to music, reading, or doing work on their computers or phone. The treated area is then quite numb for a few weeks as the fat cells are going through the cell death process. Most patients have a sensation of mild itching during the recovery process. The results take several weeks to be realized and optimal results are seen at about 2-3 months. Many patients choose to have 2 sessions per treatment area separated by about 1 month for the best clinical results.
Wake Plastic Surgery has the Cool Mini applicator now available which was designed to help target the submental area (fatty tissue under the chin). This new applicator can also be used on small areas like above the knees or around the armpits. Our aestheticians have graduated from CoolSculpting University and have been specifically trained in all of the latest techniques and uses of the cryotherapy technology.

Call 919.805.3441 or email us to book your CoolSculpting procedure today!
Schedule A Consultation