Skincare Products
Wake Plastic Surgery offers a variety of medical grade skin care products to address every skin type and condition. These products contain highly effective, active ingredients supported by sound clinical studies and are exclusively offered through medical skin care centers.
skinbetter science®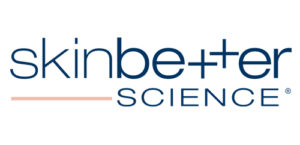 skinbetter science® was formulated from decades of the study of skincare science, clinical research, and development. skinbetter science® 's award winning products offer an uncomplicated approach to skincare designed to give patients beautiful and noticeable results, with incredible effectiveness protecting skin from further damage while diminishing effects of visible aging. This product line is only available through authorized physician offices. skinbetter science® is a cruelty free skincare line.
---
Alastin

Alastin Skincare formulates products with TriHex Technology, a proprietary blend of active peptides and botanicals specifically engineered to work with the skin to clear out old collagen and elastin proteins that have been damaged by sun exposure and aging, while supporting the skin's natural ability to produce new collagen and elastin.
---
Circadia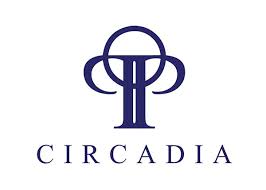 Circadia by Dr. Pugliese is an award winning, advanced skincare line that blends science and nature to optimize the extraordinary structure and function of human skin. Circadia leads the industry in the utilization of targeted active ingredient technologies specific to chronobiology and circadian rhythms of the skin.
---
Revision

Using only the purest, most efficacious ingredients, the Revision Skincare collection was formulated to provide targeted solutions for enhancing skin's appearance and reducing signs of aging. Revision Skincare formulations are rooted in rigorous research and testing, and manufactured in the USA using the highest ethical standards. Revision Skincare products are never tested on animals.
---
EltaMD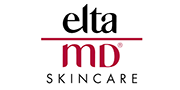 All EltaMD sunscreens are formulated with transparent zinc oxide, a natural, mineral compound. Because zinc maintains its protective ability in the sun, it is more photostable than some chemical ingredients that may degrade. Zinc sunscreen blocks the widest spectrum of UVA and UVB rays, protecting skin against burning and the premature appearance of aging and risk of skin cancer. Zinc is safe for even the most sensitive skin types. EltaMD sunscreens noncomedogenic, sensitivity-free, fragrance-free and paraben-free. EltaMD is recommended by The Skin Cancer Foundation.

*Please select Wake Plastic Surgery as your provider before paying.
---
Avène

Avène has over 270 years of expertise in caring for sensitive skin and is trusted by millions worldwide. At the heart of the brand is Avène Thermal Spring Water, a natural soothing source clinically shown by over 150 studies to soothe, soften and calm the skin.
---
Latisse®

Are your lashes thinning over time? Not enough lashes? Latisse® is an FDA-approved prescription solution that works gradually to grow lashes longer, fuller and darker!While you may start seeing longer lashes at 4 weeks, to reach maximum length, fullness, and darkness, you must use Latisse for 16 weeks.
Schedule Your Med Spa Visit