Halo
The MedSpa at Wake Plastic Surgery proudly serves Cary, Raleigh, and the surrounding areas.
Halo is a hybrid fractional laser that blends the two best light treatment types: ablative and non-ablative. Ablative treatments work to resurface the outermost layers of the skin and have more dramatic results, resulting in longer downtime. Non-ablative treatments are less invasive. They focus on working deeper and typically have a shorter recovery time. Halo delivers the best of both options: ablative treatment results with non-ablative treatment downtime. The two different lasers Halo utilizes target the upper and lower layers of the dermis to address both superficial and sub dermal damage. The results are the building of collagen with smoother, evenly toned skin texture.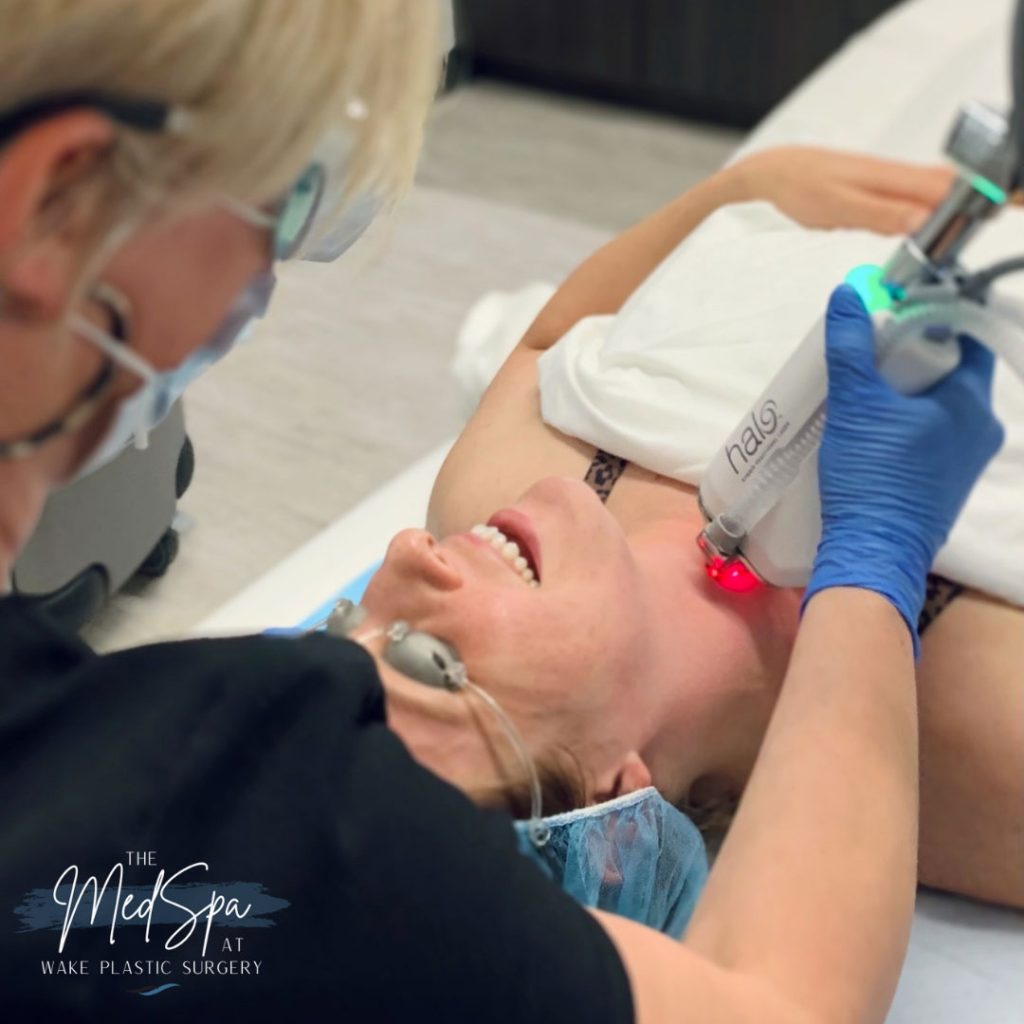 Carla Halo Treatment
Is Halo right for me?
Almost any area of the body can be treated, including the face, neck, chest, arms, hands, and legs.
The most common skin conditions treated by Halo are:
Wrinkles & Fine Lines
Sun Damage
Melasma
Pigmented Lesions & Enlarged Pores
Skin Resurfacing
Signs of Aging
Loss of collagen
What should I expect during the procedure?
In preparation for your Halo treatment, a topical numbing gel is applied for 40-60 minutes prior to treatment to make the procedure comfortable for you.  The treatment area will be measured with motion tracking technology to ensure the area is treated evenly. The Halo handpiece will be rolled over the skin until the system recognizes that the treatment is complete. The treatment time from start to finish is about 1.5 hours.
What should I expect after the procedure?
After your treatment, downtime is minimal.   A sunburn sensation can last from 1-3 hours post procedure followed by redness, swelling and sandpaper like texture that will improve over a period of 5-7 days. Your results will be glowing, healthy and even toned skin. You will have the "Halo Glow."
Your medical aesthetician will recommend any post procedure skincare.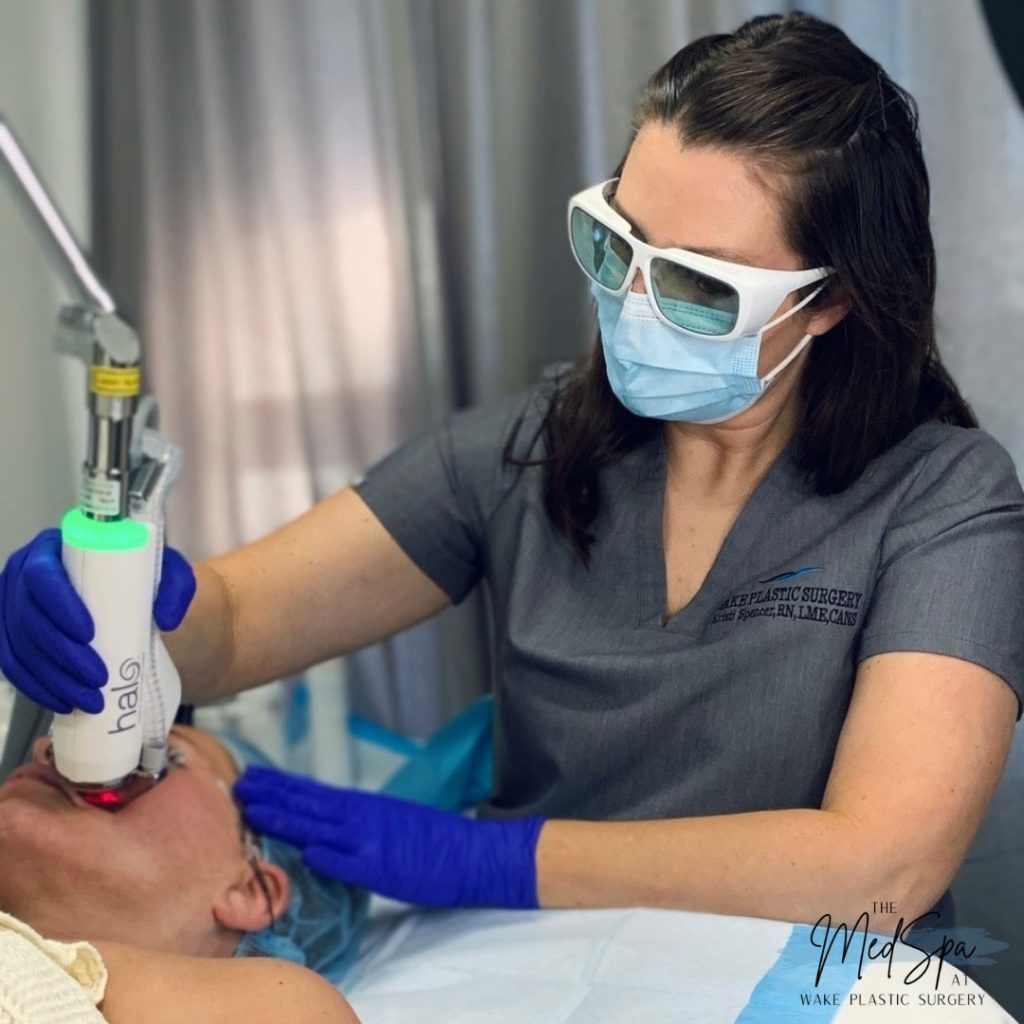 Kristi Performing HALO
Schedule A Consultation
Read a HALO patient testimonial here!