If you are one of our patients, thank you for trusting us with your care.
We hope we were able to exceed your expectations. Sharing your experience may help others with their decision to consider Wake Plastic Surgery for their surgical or aesthetic procedures.
We would very much appreciate if you could share your experience on any of the following review sites.
Click on the icons below to leave a review.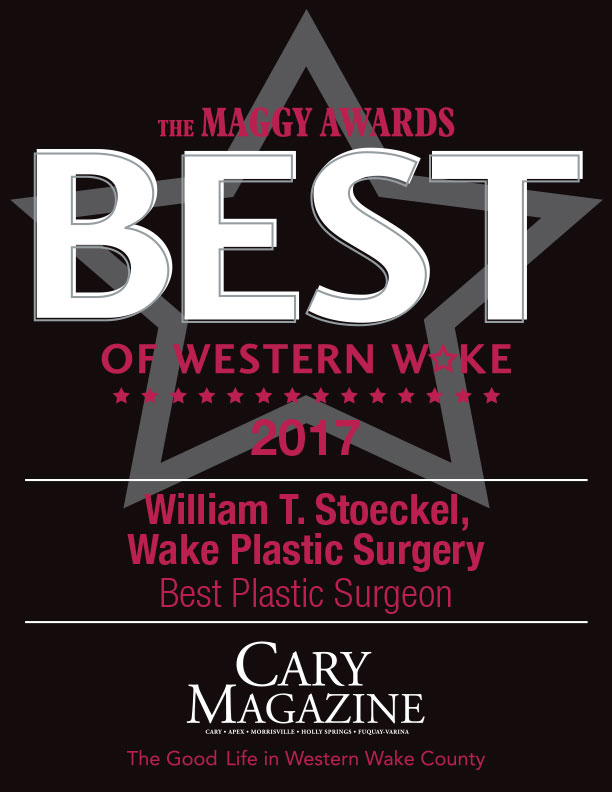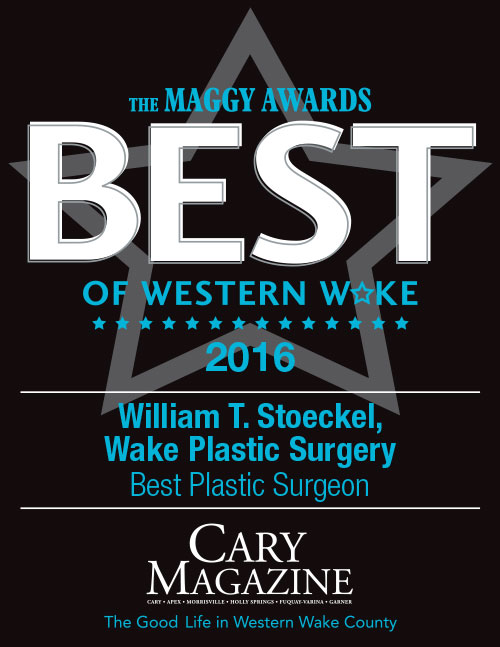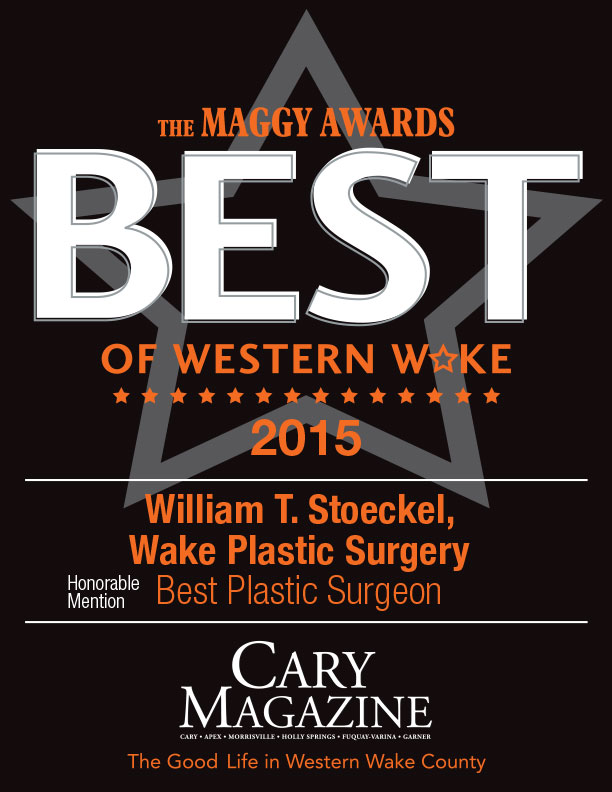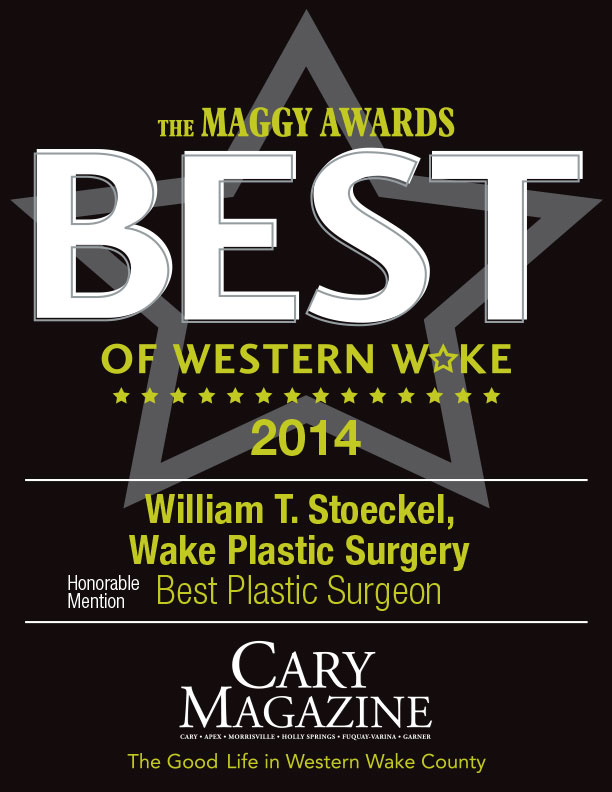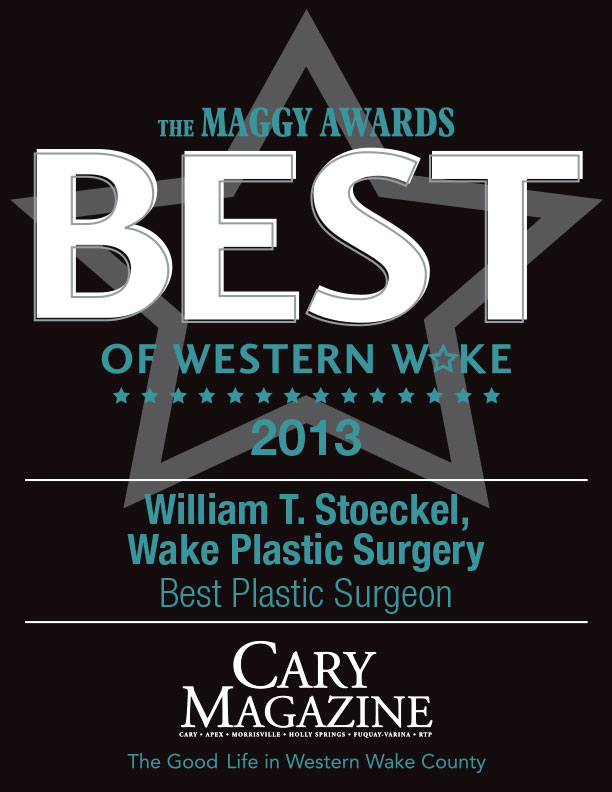 ---
Testimonials
---
I couldn't be happier that I chose Wake Plastic Surgery for my procedure. The staff is amazing and makes you feel comfortable. My results couldn't have been better. Thanks Wake Plastic Surgery.
– A.C., Sanford, NC
---
I chose Wake Plastic Surgery because the staff is very nice and friendly. They encouraged you and Dr. Stoeckel is a very nice and caring person. He does his best.
– E.B., Bladenboro, NC
---
I chose Wake Plastic Surgery because Dr. Stoeckel and his staff made me feel very comfortable throughout the consultation and decision process. Dr. Stoeckel really listened to what I wanted and walked me through all the options. Even on the day of surgery, he and his staff went out to their way to make sure I was completely comfortable with my decision. I am very pleased with the quality of care I've received and with the results.
– E.B., Apex, NC
---
Dr. Stoeckel and his staff made me feel as comfortable as possible. All of my questions were answered fully and honestly. I have confidence in Dr. Stoeckel and his staff.
– M.R., NC
---
After my consultation with Dr. William T. Stoeckel, I felt very confident in him and satisfied with his explanation of the procedure. I am very satisfied with breast implant and tummy tuck results!
– I.B., Williard, NC
---
I am 42 years old and when I turned 40 I decided to make some changes in my life. I had a lap band procedure and lost over 100 pounds. I went to the gym, hired a personal trainer and still could not get the results I was looking for because of the loose skin that wouldn't tighten up. After interviewing several plastic surgeons in the Cary/Raleigh, NC area, I chose Dr. Stoeckel. He has the most caring and understanding demeanor about him. He really listens to his patients and explains every procedure in full detail. He is also available 24/7. His staff is warm and compassionate. They go above and beyond and that is why I have had 6 procedures with him! I have had a breast reduction and lift, brachioplasty, tummy tuck, liposuction and a blepharoplasty. He is one of the best doctors in the area.
– L.N., NC
---
There isn't enough space here for all of the good things I have to say about this entire practice. I emailed questions back and forth for several months before I actually came in to be seen for aesthetic services, then for Botox/juvederm and finally breast augmentation/breast lift. The staff is warm & friendly and immediately felt like sisters! I love Dr. Stoeckel! He is honest and compassionate and on several occasions has accommodated me when I didn't have an appointment. This practice has never felt like a giant mill, but like a small circle of care giving friends & I am grateful that I followed the lead of someone else's word of mouth and found this extraordinary doctor in whose care I feel absolutely valued & safe.
– A.B., NC
---
Sometimes words means a lot more than actions, and the words I received from the time I walked in until the time I left meant a lot to me. After several steps were taken I began to heal. Not once did I ever regret choosing Wake Plastic Surgery or driving the distance to receive the care that I received from Dr. Stoeckel and his staff. I would recommend Wake Plastic Surgery to all patients that would like to undergo plastic surgery.
– E.W., NC
---
Thank you to you and your amazing staff for always making me feel well-cared for as a patient. I am so grateful for the kindness and professionalism each of your staff members has shown me.
– L.S.