---
Patient Registration
New Patients
If you are a new patient, we are excited that you have chosen to be a part of our practice and we will strive to serve you effectively. When you contact us to make an appointment, we will send you an email to assist in setting up a Patient Portal username and password. Using this Patient Portal is the most effective way to efficiently record and maintain your health record. We hope that you find the Patient Portal experience user-friendly and easy to navigate.
Returning Patients
If you are an existing patient, you can then use the following link to review your record or make changes to your medical information. Please do so when you have a change in medications, diagnoses, allergies, etc. You can also update your demographic information if it should change including new addresses, phone numbers, emails, etc.
---
Financial Information
Elective Payment Options
Wake Plastic Surgery accepts cash, checks, and credit cards (Mastercard, Visa, and Discover). Checks are acceptable when provided two weeks prior to a surgical procedure. We also have partnered with both CareCredit and Allegacy Federal Credit Union to provide financing options for our patients.
---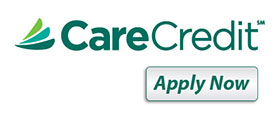 CareCredit
CareCredit is a healthcare credit card designed for your health and wellness needs that can be used by you and your family.  CareCredit  offers a variety of payment plans for health related expenditures. They have both no-interest and low-interest options that may be right for your situation. The credit application is similar to that of a credit card. If you decide that you may wish to finance another procedure in the future, you will not be required to reapply. You can click on the icon to start your application or get more information. Our team can also assist you at your consultation or pre-op appointment if needed.
---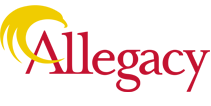 Allegacy
Allegacy is a credit union that offers a Lifestyle Lending option for our patients. You do not need to join the credit union to take advantage of this loan option intended to be used specifically for elective surgical procedure financing. If approved, the loan typically has a very favorable interest rate compared to other loans and certainly lower than most credit cards. Click on the icon to access the application page specifically for procedures completed at Wake Plastic Surgery.
---
Payment for aesthetic appointments are due at the time services are rendered. Aesthetic treatments, packages and injectables are non-refundable and non-transferable. Credit will be provided with any return of products within 30 days of purchase (excluding RX products).
In Network Insurance
Insurance is an agreement between you and your insurance company. It is therefore your responsibility to communicate with your insurance company regarding your plan and coverage for services. Any cost provided to you is an estimate. Final costs associated with your treatment are determined through the insurance claims process. As a courtesy, we will file your insurance claim if we have been given current insurance information/card. If insurance cannot be verified, payment will be due at the time of treatment.
We are in network with BCBS (except Blue Value plans), Wellpath/Coventry, Cigna and Medicare plans.
Out of Network Plans
We appreciate your business and are happy to serve you.  We advocate for patient education and ask that you please call your insurance provider to understand your benefits before calling to schedule an appointment.  As a courtesy, we are happy to submit your claim.
---
Scheduling
Cosmetic Consultations
Dr. Stoeckel will meet with you privately to discuss your specific concerns. During the appointment, you can expect a focused exam, review of your medical history, and most often measurements and photographs to be taken. The specifics of any procedures of interest will be detailed and will include an explanation of the procedures, risks and benefits, and before and after photos of his patients to help guide expectations of likely results. There is a $125 fee for the consultation due upon check in which is applicable to the cost of surgery. Minor surgical procedure consultation fees are $75.
Making An Appointment
We try our best to work patients into the schedule as quickly as possible. A major credit card is required to secure all appointments. We do not charge the card on file unless the cancellation policy is not followed. Please review our Cancellation Policy for applicable fees. Once your appointment is made, we request that you visit the Patient Portal to complete your registration. An e-vite from our office will be sent to you by email which will allow you to set up your Patient Portal access. Please bring a photo ID to check in on the day of your appointment.
Scheduling Surgery
Dr. Stoeckel operates on Tuesdays and Thursdays. Our patient coordinator, Janell, will work with you to find the best time for your surgery. She can reached directly at 919-805-3441 or by email at info@wakeplasticsurgery.com. We do require a non-refundable deposit of $500 to secure a major surgery date. The balance of surgery fees is due 2 weeks prior to the surgery date typically at the preoperative appointment. Minor surgical procedures, Nanolaser peels, Coolsculpting, and MiraDry treatments require a $100 deposit at the time of booking.
Appointment Reminders
Appointment reminders are sent via email for our patients to confirm electronically.
Minors
Patients under the age of 18 should be accompanied by a parent or guardian. Wake Plastic Surgery is a family friendly practice and the safety of all our patients and guests is priority. Due to the chemicals, lasers and other medical precautions, we ask that children do not accompany you during your appointments.
---
Our Facility
AAAASF Certified Facility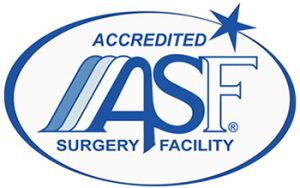 Wake Plastic Surgery is accredited by the American Association for Ambulatory Surgery Facilities, Inc.
The American Association for Accreditation of Ambulatory Surgery Facilities, Inc. was established in 1980 to develop an accreditation program to standardize and improve the quality of medical and surgical care in ambulatory surgery facilities while assuring the public of high standards for patient care and safety in an accredited facility. Surgeons, legislators, state and national health agencies and patients acknowledge that AAAASF stands alone in setting the "Gold Standard" for quality patient care.
Patient Privacy
Wake Plastic Surgery adheres to HIPAA regulations. Patients 18 years and older will need to provide our office with authorization to disclose any Protected Health Information. We do not release medical records unless we have a completed medical release form signed by the patient.
Office Location
Directions to our location at 111 Ridgeview Drive, Cary NC can be found here.
---
Rewards Programs
Wake Plastic Surgery Patient Referral Program
We hope that your experience with us is positive and one that you will want to share with others. To encourage satisfied patient referrals, we want to reward you if you share your experience. The WPS referral  program is designed for our patients to enjoy the benefits of multiple referrals. For every new referred patient that completes an aesthetic procedure, a $20 referral credit is recorded to the referring patient. The credit is used towards aesthetic procedures only. An aesthetic procedure is considered skincare treatments, BOTOX®, Dysport® and fillers.
---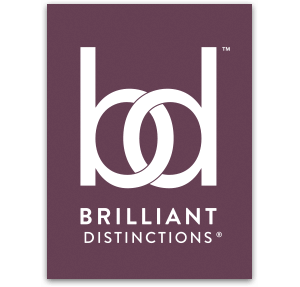 Brilliant Distinctions
The Brilliant Distinctions program is a way for you to earn rewards and redeem for savings on future treatments when you purchase Allergan products which included BOTOX® Cosmetic, JUVÉDERM VOLUMA® XC, JUVÉDERM® XC, JUVÉDERM VOLBELLA® XC, and LATISSE®.
Signing up for the program is quite easy. You can register by clicking on the Brilliant Distinctions logo to the right. Once you are registered, we will add points to your account after each Allergan product purchase is made in our office.  Points will add up to coupons that you can use for future Botox, filler, or Latisse® purchases. To create your coupon on the go, or right in our office, download the Brilliant Distinctions App to your smartphone.
---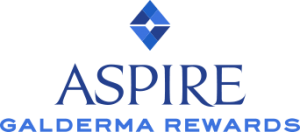 Aspire Rewards
The Aspire Galderma Rewards program is a way to earn points and save money when using or purchasing Galderma products which include Dysport, Restylane, Restylane Lift, and Restylane Silk.
You can save $20 on your first visit when purchasing Galderma products by registering. Just click on the Aspire logo to the right to get started. Joining the free ASPIRErewards program goes beyond great coupon savings with their membership levels. As your membership level increases, so does your earning opportunities in both savings and special experiences.