Meet the Staff
Serving Our Patients With Compassion And Care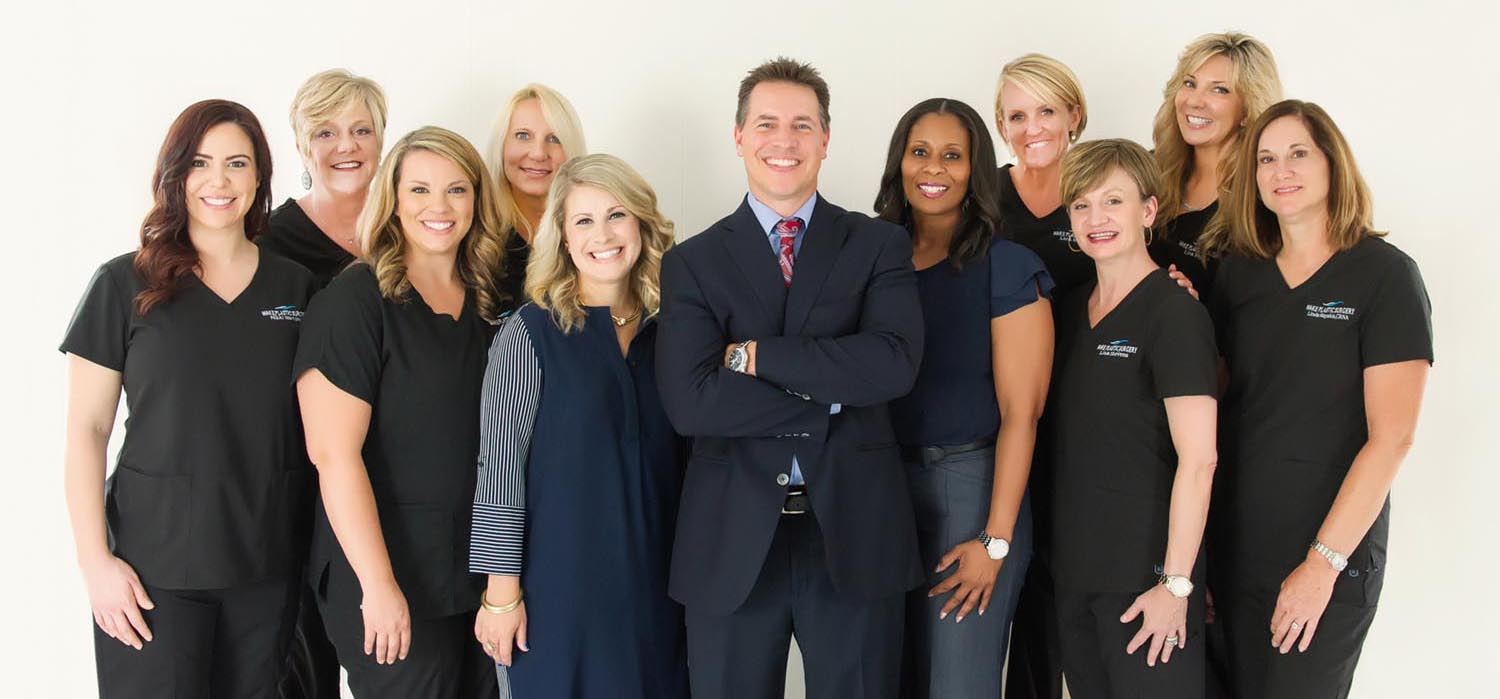 "We are committed to serving our patients with the compassion and care we give our families. We work together to deliver the highest level of quality health care in a safe environment with open communication, honesty, and respect. We strive to provide privacy and dignity with the goal of creating natural results that exceed the expectations of every patient we serve."
---
Wake Plastic Surgery Staff
The Wake Plastic Surgery team has been assembled to provide the most effective and compassionate surgical and skin care to our patients. The front office staff will answer your questions and treat you with the utmost respect. The aesthetics staff is dedicated to delivering quality skin care. They have been equipped with the most recent technology to complement their training and experience. And the surgical staff provides the area's leading and award winning surgical care.
---
Janell Davis-Alexander
Patient Coordinator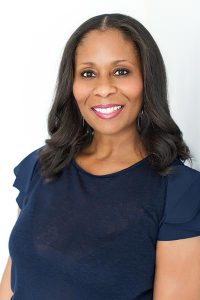 Janell has worked in the field of plastic and cosmetic surgery for 12 years as a Patient Coordinator. She has been the coordinator for Wake Plastic Surgery for almost 8 years and is the first point of contact for patients wanting to schedule a consultation appointment with Dr. Stoeckel. As the liaison between doctor and patient, she explains policy and procedures, provides surgery proposals and schedules all surgical procedures. Janell takes pride in helping each patient throughout the process to ensure they are well informed and their experience is a calm and memorable one that meets their expectations.
---
Lisa Yepez
Front Office Coordinator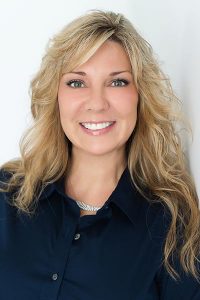 Lisa has 15 years of administrative experience and has been an employee of Dr. Stoeckel's since 2011. Lisa assures that the front office runs smoothly and is the first point of contact to answer calls and welcome patients. Lisa helps patients understand their insurance benefits and enjoys getting to know patients so they feel like Wake Plastic Surgery is a second home.
---
Nikki Hartman
Medical Aesthetician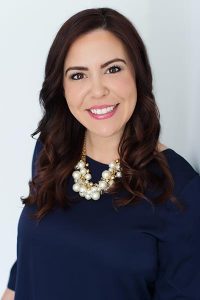 Nikki works in our practice as a licensed Medical Aesthetician, Certified Laser Specialist, and Body Contouring provider. Nikki has been practicing aesthetics since 2000. A native of Kansas, Nikki left the mid-west and pursued her career in aesthetics on the beautiful island of Maui. She is highly skilled in a variety of lasers, chemical peels, microdermabrasion, BBL and medical skin care. Nikki is results-oriented and enjoys performing all types of non-surgical facial rejuvenation services and is best known for her work with pigmentation concerns. Nikki's clients candidly shared that "…she has an artistically detailed eye and is very giving with her time, compassionate and wants what is best for her clients." When she is away from work, Nikki can be found enjoying time on the lake with her husband, Terry, her son, Ayden and her Labrador retriever. She admits it's all about food in her family so she enjoys planning and crafting for events and entertaining her friends.
---
Amy Lewis
Medical Aesthetician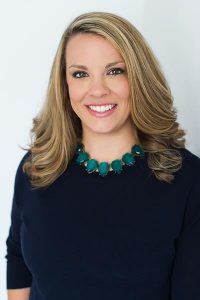 With 10 years of experience in the spa and medical aesthetics industry, Amy is passionate about educating patients on skincare and helping her clients develop a plan that is right for their specific needs. She values relationships and takes pride in catering treatments to an individual's skincare goals. Trained to use many different skincare and laser technologies, Amy employs contemporary techniques to ensure people leave the office feeling healthy and rejuvenated. Amy attended the Rocky Mountain Laser College to further her knowledge in laser technologies. After completing the course, she is a Certified Laser Specialist. In her free time, Amy likes spending time with her family and friends, especially at a nearby lake or on the Carolina coast.
---
Emily Brennan, RN
Surgical Nurse and Nurse Injector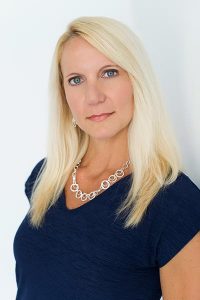 Emily has been a nurse for 15 years. Having worked both in the hospital and private settings, she is passionate about providing only the best patient care, a value that is shared by Dr. Stoeckel and his staff. She started at Wake Plastic Surgery as a surgical nurse. She continues to help in the OR, but now is also our most experienced nurse injector. When not working, Emily enjoys spending time with her family, coaching CrossFit, and traveling.
---
Lara Moore, RN, BSN
Surgical Nurse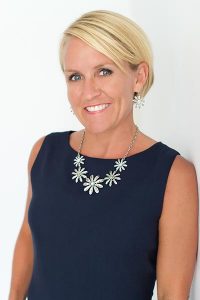 A graduate of University of North Carolina Wilmington, Lara has been an Operating Room Nurse for 18 of her 20 years of nursing experience. She has been in both hospital and outpatient settings. Lara has been with WPS since 2010. She enjoys spending time with her husband & 4 children. She is an avid runner & loves outdoor fitness.
---
Robert Whitehurst, CRNA
Surgical Anesthesia Specialist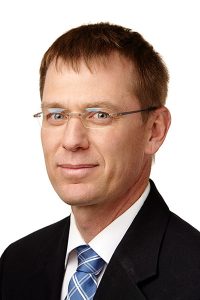 Robert Whitehurst received his undergraduate nursing degree from East Carolina University. He worked four years as a cardiovascular intensive care unit nurse at Duke University Medical Center, Pitt Memorial Hospital, Medical University of South Carolina and Piedmont Hospital in Atlanta Georgia. He received his masters degree in nurse anesthesia from Duke University School of Nursing in 2004. With over 10 years of anesthesia experience including both university and rural settings, Robert has spent the past several years specializing in anesthesia for outpatient plastic surgery and endoscopy. In his free time Robert enjoys spending time with his wife Amy and their four children, being an active member of Bay Leaf Baptist Church, and playing golf and tennis.
---
Linda Mayakis, CRNA
Surgical Anesthesia Specialist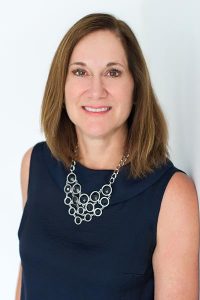 Linda has spent 21 of her 33 years in nursing as a CRNA. She attended East Carolina University for her undergraduate degree in nursing and a graduate degree in cardiovascular critical care. She is a graduate from Raleigh School of Nurse Anesthesia and worked in a hospital setting for many years before she went into private practice as Mayakis Anesthesia. Linda loves to find the perfect sleep number for her patients. She shares her passion for rehab of abused horses with her teenage twin daughters and niece. Her husband Al and her recently purchased their dream farm , Mane View Farms where they keep their 4 rescue horses. She enjoys watching her daughters compete in Hunter Jumper as well as the equestrian sport of Horse Vaulting. She is very active in the youth program at North Raleigh United Methodist church.
---
Lisa Stevens
Surgical Technician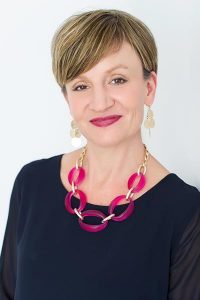 Lisa has 15 years of experience as a surgical technician in both hospital and private practice settings. Working alongside Dr. Stoeckel in the operating room, while he provides impressive surgical results for his patients has proven to be very educational and rewarding for Lisa. When she is not at work, Lisa is spending time with her husband and two daughters, enjoying all that this beautiful area of North Carolina has to offer.
---
Lynn Gullie
Surgical Technician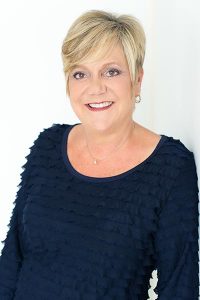 A native of Durham, NC, Lynn graduated from Coastal Carolina Community College with an Associates Degree in Operating Room Surgical Technician. She has more than 23 years of operating room experience, with 15 of these years, specializing in Plastic Surgery. Lynn has a sincere passion for plastic surgery and she takes pride in her work ethics and being an employee of Wake Plastic Surgery. Outside of work, Lynn enjoys spending time with her husband Robbie of 22 years and her Teacup Yorkshire Terrier, Brinkley. She also enjoys walking and spending time with family.
---
Our Facility:
We are located at 111 Ridgeview Drive. Wake Plastic Surgery is a warm and inviting office. Our private surgical suite allows for optimum patient privacy and safety. The operating facility is accredited by AAAASF, which ensures that the highest standards of patient care are delivered.
Supported Organizations
We strive to reach beyond our doors to touch those in need in both our immediate community and beyond.
Bolivia Children Burn Care Missions through the Partners of the Americas
University of Cincinnati Foundation
Pretty in Pink Foundation
SAFEChild
Wake Forest University Baptist Medical Center
Hope Reins
Komen NC Race for the Cure
Meals on Wheels
CRU (formerly Campus Crusade for Christ)
Masonic Home for Children
The Carying Place
Interact Project Access
Ronald McDonald House
Schedule A Consultation