How Do I Decide Who to Consult With for My Procedure?
Posted November 29, 2016 in BOTOX® Cosmetic, Breast Augmentation, Plastic Surgery Advice, Tummy Tuck (Abdominoplasty)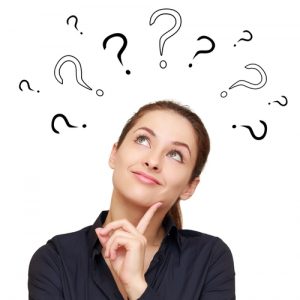 So, you want to have a breast augmentation. Or maybe a tummy tuck. Or maybe just some BOTOX® Cosmetic to help with those early wrinkles. There are 20 plastic surgeons and 15 med spas in your local area. How are you supposed to choose from them all? Do you go to the surgeon in town who has the most years under his/her belt…or is he/she so old that being on the cutting edge of the latest techniques is unlikely? Is the office with the sexiest billboard the best or the spa that has the best jingle on their radio ads? The answer is….maybe. The fact is that there are many great plastic surgeons and (I hate to even put this in writing) some med spas that can actually provide a valuable service. There is no one place that is perfect for every patient or customer. But certainly, some will be able to provide you with a higher certainty of satisfaction based on your specific goals. Here are three things to consider:
1. Check Out the Website
The website really can tell a lot about a surgeon and his/her office. What is being said may or may not be accurate, but something is being communicated. What I mean is that the surgeon with the best website is not necessarily the best surgeon. But a surgeon without much of a website might be a bit out of date. Or he/she might not have much to say to you. Or he/she simply might not put much emphasis on developing a website. It does say something. I do think that a surgeon with a great website is at least trying to communicate with you and feels that trying to connect with you is important…which it is. A website done well can give you a real feeling about a surgeon's sense of aesthetics, personality, and even motivations. It can tell you about what is important to him/her, what drives him/her, and what he/she has done. It can give you a sense of whether the surgeon is an egomaniac or is rather more approachable. It might give you a sense of "Hollywood" or "Down to Earth." Neither one is necessarily better than the other, but they are different. Hopefully, there will be something to give you an idea about his/her personality and whether or not you are likely to have a meaningful interaction with him/her in a consultation. It really is the first impression for a job interview, and you are the boss. Hopefully, the first impression is a good one.
2. Look at Before and After Photos
Before and after photos absolutely say a lot, and maybe more that you even know. The obvious thing is that they can display some element of surgical skill and technique to produce a certain result. But it can say even more. Look at before and after photos closely. Is the before photo of the liposuction patient enlarged and the after photo seemingly shrunk in a way that seems to enhance the result? If so, it says that the surgeon either is trying to fool you into thinking that the result is better than it really is or that they are just not very attentive to the details of objective photography. Are the pictures uniform and cropped similarly? If not, it doesn't mean that the posting surgeon is not good at their craft, but it does suggest that their attention to detail may not be as strong as someone else's. Are there 50 photos of breast implants and 2 of breast lifts? Lack of photos may not mean anything, or it could mean that either the procedure in question is not performed often or that results are not quite worth sharing.
3. Read Reviews
Like it or not, we are in the age of internet reviews. They are important. But they also need to be understood. At first glance, you would think that five-star ratings from ten different review sources must indicate a surgeon to be outstanding. They may be outstanding at their profession, or they may just be outstanding at developing and manipulating reviews. If you find a surgeon with an occasional bad review, you need not run away, at least not immediately. Sometimes a bad review here or there adds some believability to the other positive reviews. The fact is that there is no such thing as a great surgeon who hasn't had a patient or two that wasn't completed satisfied. And no surgeon is immune from patients that are simply difficult to please and may want to write something about their displeasures. But there certainly should not be a trend of unhappy patients with critical reviews of the surgeon that you are deciding upon. Don't just look at the number of stars, but read the content. If you have decided on a surgeon and there are some questionable reviews, ask about them at your consultation. Sometimes, it is a great way to start a dialogue that can either confirm your concerns or maybe shed a different light on the issues.
Hopefully, these thoughts will help you. Next time, I will give some advice on what to consider once you have been to your consultation or consultations.
To schedule your consultation with board-certified plastic surgeon Dr. William T. Stoeckel, contact Wake Plastic Surgery by calling (919) 805-3441 or filling out our online contact form.