Skincare Products
Wake Plastic Surgery offers a variety of medical grade skin care products to address every skin type and condition. These products contain highly effective, active ingredients supported by sound clinical studies and are exclusively offered through medical skin care centers.
Revision

Using only the purest, most efficacious ingredients, the Revision Skincare collection was formulated to provide targeted solutions for enhancing skin's appearance and reducing signs of aging. Revision Skincare formulations are rooted in rigorous research and testing, and manufactured in the USA using the highest ethical standards. Revision Skincare products are never tested on animals.
---
EltaMD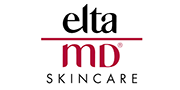 All EltaMD sunscreens are formulated with transparent zinc oxide, a natural, mineral compound. Because zinc maintains its protective ability in the sun, it is more photostable than some chemical ingredients that may degrade. Zinc sunscreen blocks the widest spectrum of UVA and UVB rays, protecting skin against burning and the premature appearance of aging and risk of skin cancer. Zinc is safe for even the most sensitive skin types. EltaMD sunscreens noncomedogenic, sensitivity-free, fragrance-free and paraben-free. EltaMD is recommended by The Skin Cancer Foundation.
---
Avène

Avène has over 270 years of expertise in caring for sensitive skin and is trusted by millions worldwide. At the heart of the brand is Avène Thermal Spring Water, a natural soothing source clinically shown by over 150 studies to soothe, soften and calm the skin.
---
Neocutis

Neocutis is dedicated to being the most admired, trusted and innovative physician-dispensed skincare brand. Neocutis strives to fulfill this mission by developing exclusive technology platforms based on cutting-edge scientific research. Incorporating targeted technologies into luxurious product formulas enables Neocutis to deliver innovative skincare solutions that address key skincare concerns, including the signs of aging, discoloration, oxidative stress, skin redness and dryness.
---
Glytone

Glytone combines cosmetic and pharmaceutical expertise to bring elegantly engineered skincare products to the field of aesthetic dermatology. GLYTONE skin therapies lead to real results and healthy skin. We offer a unique combination of in-office procedures and at-home skincare treatments to optimize your results.
---
Latisse®

Are your lashes thinning over time? Not enough lashes? Latisse® is an FDA-approved prescription solution that works gradually to grow lashes longer, fuller and darker!While you may start seeing longer lashes at 4 weeks, to reach maximum length, fullness, and darkness, you must use Latisse for 16 weeks.
---
Baby Foot

Baby Foot is specifically designed to easily remove dry, rough dead skin on your soles, heals and toes. The unique formula of 17 types of natural extracts allow your feet to exfoliate naturally leaving them highly moisturized. The main ingredients come from fruit……Lactic Acid, Glycolic Acid, Apple, and Citric Acid. Baby Foot is extremely easy to use and after 5-7 days your feet will start to peel leaving you with soft, smooth feet!
Schedule Your Med Spa Visit